Customer Service
Our customer service reps Jamie and Eloise are ready to assist you.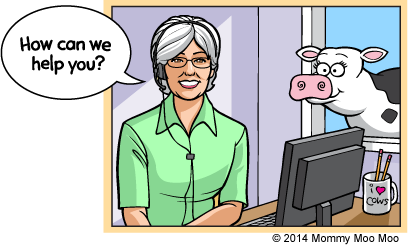 Toll Free 1 (844) HOL-ICOW or 1 (844) 465-4269
Damara® Publishing
301 Concourse Blvd Ste 130
Glen Allen, VA 23059
United States
Damara Publishing is a small, independent publishing company, created by Mommy Moo Moo® to print, publish, and market Mommy Moo Moo Board Books. There's something special about the earliest years of a child's life—something wise and magical and true. Babies, toddlers, and pre-schoolers can find joy in every moment. The rest of us should too.
At Damara Publishing, we connect people with people, people with nature, and people with the earth through storytelling. Won't you join us?
New iBook Releases available soon via iTunes: Loblolly, Loblolly, You're So Tall (Damara Publishing, 2014) and Vegetable Chatter (Damara Publishing, 2015).
Please wait while we process your request.